The political whirlwind continues to gust around Westminster and beyond so I hope this brief update (which follows that of 13 Jan) is helpful. 
Before I go into more details about the "Sue Gray report" I hope you will permit a brief reference to this week's big announcement on 'levelling up' and what this means for Wales. Michael Gove's white paper runs to 400 pages but I will keep my take a great deal shorter!
The underlying principal is really very simple. People's life chances should not be defined by where they are born. Talent, energy, innovation and ambition is spread evenly across the whole UK, yet opportunity is confined to areas like London or Manchester. This is wrong. Our ambition is to identify opportunity and challenges across the whole country (especially in our case, Wales). We will encourage investment, job creation, innovation, education and training to correct this imbalance.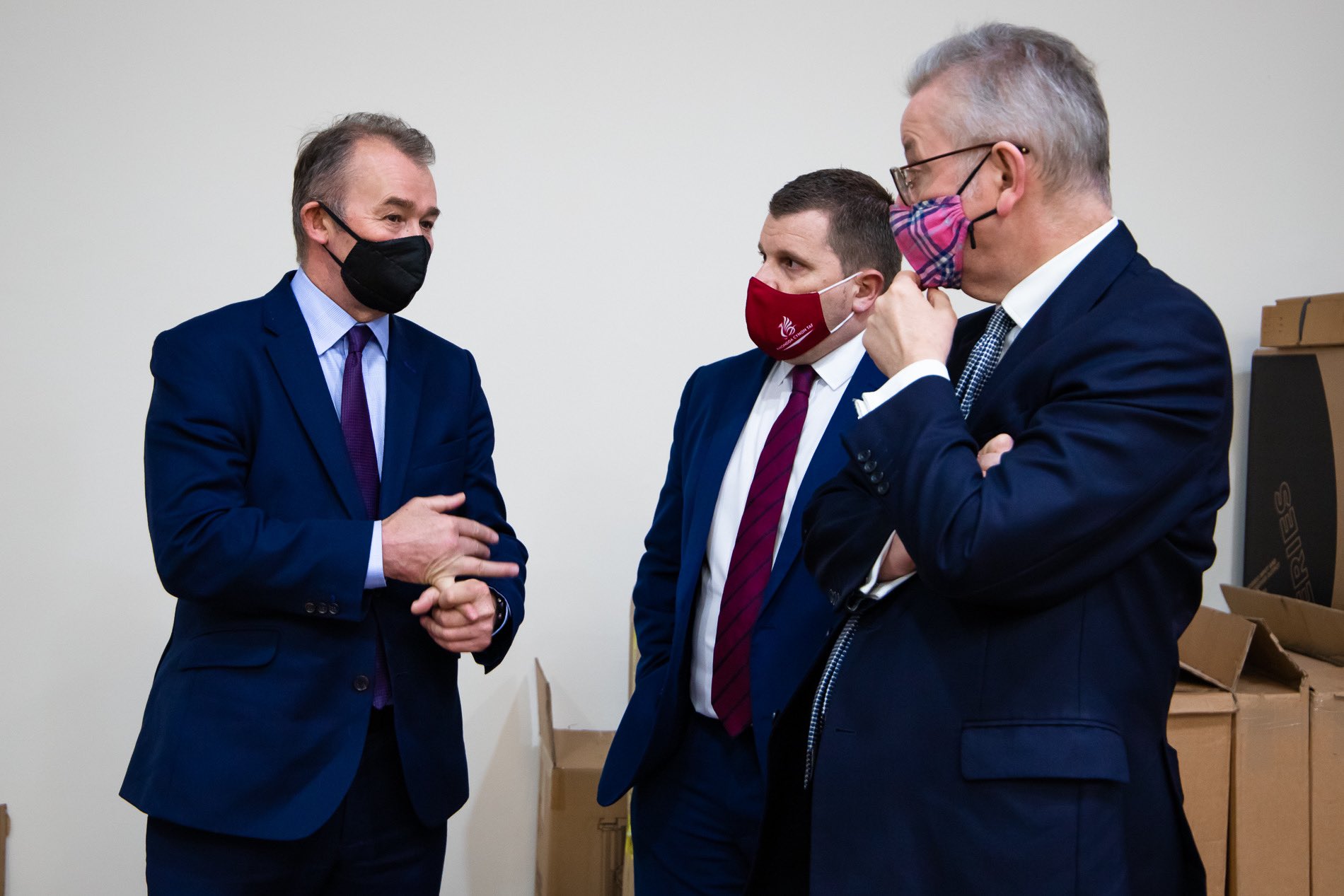 So what have we done?
In the first round of bidding Wales received £120m from the Levelling Up Fund for 10 major projects and a further £46m from the Community Renewal Fund. These bids include the new hub in Carmarthen, new road infrastructure in the Rhondda, the regeneration of Aberystwyth Quay and the rejuvenation of Haverfordwest castle. There are many more. The British Army is spending over £300m in Wales and we will see the return of another Welsh regiment – the Queens Dragoon Guards - to Caerwent in Newport. 
We have accelerated all £790 million worth of Wales' growth deals (which include £15m for Pembroke Dock) and increased Welsh Government funding by £2.5 billion per year for the next three years - the best settlement since devolution began. And this week we also announced 500 more civil service jobs in Wales too, adding to the 4,000 jobs we created in the new UK Government Hub in Cardiff.
As the next round of funding gets underway, and the new Shared Prosperity Fund replaces EU funding I will keep you posted. Wales is set to benefit significantly.
Withybush Hospital
I also want to mention the future of Withybush Hospital, which has seen much debate on these pages over the last few weeks. It seems that after many years of speculation and dither, that Welsh Gov are planning to downgrade it in favour of a new "super hospital" somewhere between Narberth and St Clears. All I can say is that myself, along with my Senedd colleagues Paul Davies and Samuel Kurtz, and my MP neighbour Stephen Crabb have been consistent opponents of this move for as long as any of us can remember. We will continue this opposition, but residents who share our concerns should continue to lobby the Welsh Government, and especially Baroness Morgan (who has an office in Haverfordwest) who is the one making the ultimate decision.
The Downing Street allegations
I have promised to keep those who have contacted me via email and letter, but also on social media, updated on the Downing Street party allegations pending the report of Sue Gray, the senior civil servant tasked with unearthing the truth.
 
She has now produced her interim report that you can read here. As she went to press the Metropolitan Police also announced an investigation into some of the events covered in the Gray report thus inevitably restricting her ability to publish the whole document, posing a frustration for all of us, including the PM. It is a well observed protocol that we do not speculate on the possible outcomes or consequences of a live police inquiry. But this is not the end either as the Gray report highlighted a number of failures and weaknesses which we all agree need urgent attention and which do not need to wait for the police decisions.
 
In his response to Parliament (here). The PM confirmed that he acknowledged that the responsibility for these failures ultimately lies with him, as does the need to implement the changes that are required. So he made a further apology and has started that process of correction. The Prime Minister and his office further committed to publish the updated Sue Gray report once the legal process has been completed.
 
Finally I reiterate comments I have made in earlier correspondence and on Facebook. I dearly wish that this situation had not arisen, as I know does the PM. Misjudgements were made and culpability accepted. Whilst we can't turn the clock back, we can get things right in the future and I very much want to spend more time talking about the good things that we are doing, from levelling up to the vaccination programme, net zero, broadband roll out, and continuing to see our economy grow faster than anyone else in the G7. The fact that we have more people in work now than before the pandemic is being drowned out by "other news". I also want us to concentrate on the huge challenges ahead, whether that is the situation in Ukraine or the cost of living crisis also addressed by the Chancellor Rishi Sunak on Thursday.
  
I passionately believe that in politics, like anything else, we succeed or fail as a team. For my part I will continue to try and correct our failings and champion our successes.